Running on Cargo
︎back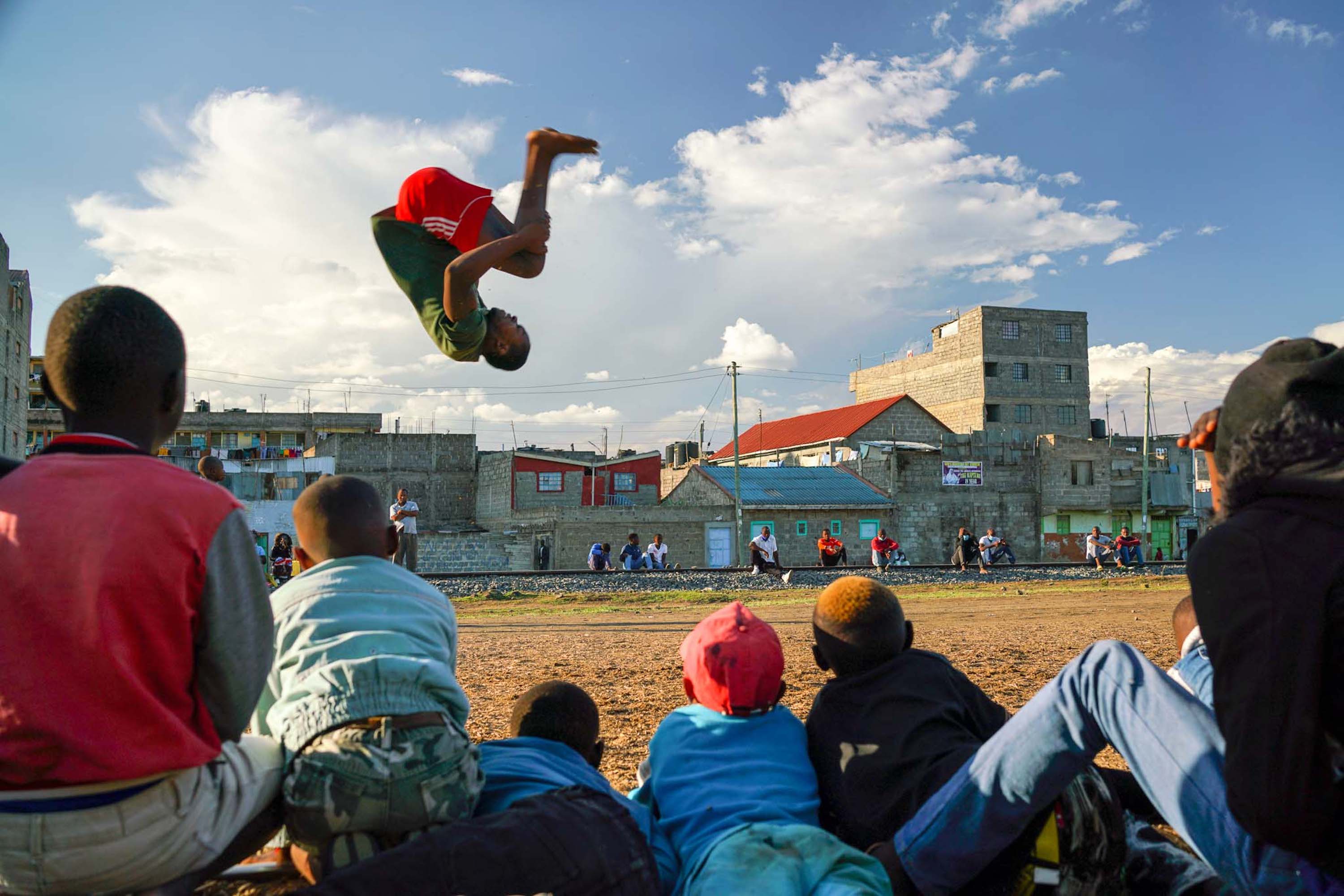 JUMP OUT (2023)
in post production

Duration: 85 min.
Director: Nika Šaravanja
Cinematography: Mark Modrić
Editor: Pierpaolo Filomeno
Production: Tico Film Company, Playtime Films, Fade in

Ian, the little engineer and Pro, the little rebel are two 9 years old best friends, growing up in the suburbs ofNairobi. Their biggest dream is to become famous acrobats and travel somewhere far away. One day, Steve,their superhero and charismatic acro-trainer, announces that there will be a chance for some of the kids totravel and perform in Europe. Ian and Pro start training even harder hoping they will be the chosen ones. Asthe travel is getting closer, the tension between the two friends starts to build up, their self-esteem is shaky,and a family tragedy seems to destroy the dream of the boys. Will they find the strength to overcomeeverything and make their wishes come true?




ELEV- Salt on Iron
Music video by Nika Šaravanja & Amio Mon
https://www.youtube.com/watch?v=eoFudSI8Y7Q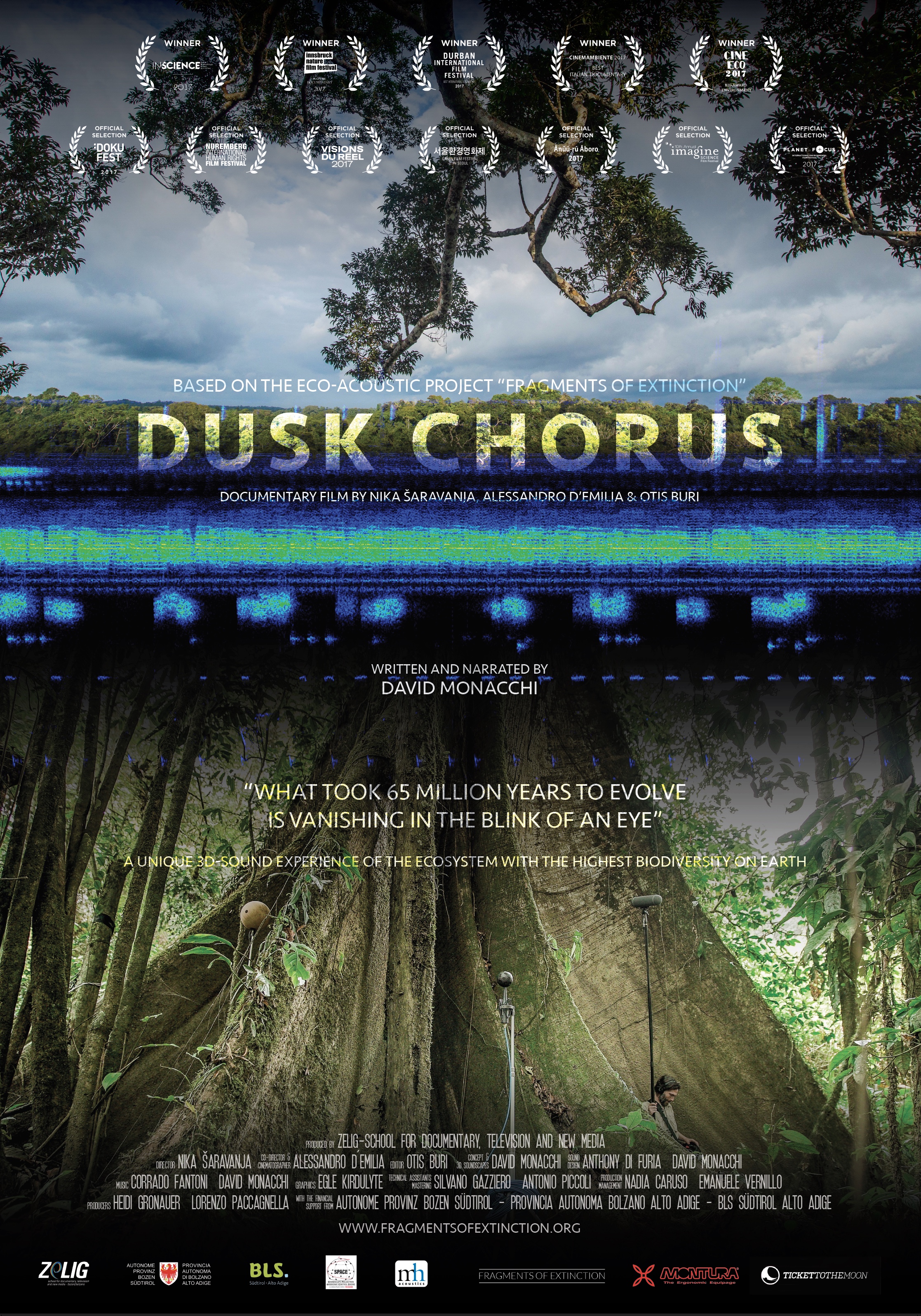 DUSK CHORUS
Based on Fragments of Extinction (2017)
Duration: 62 min.
Written and narrated by David Monacchi
Directors: Nika Šaravanja, Alessandro D'Emilia
Cinematography: Alessandro D'Emilia
Editing: Otis Buri
A co-production ZeLIG – Fragments of Extinction

An exploration through remote primary equatorial forests, the project Fragments of Extinction uses sound as a medium to reflect on the current global extinction crisis. The film portrays the fieldwork of eco-acoustics researcher and project's founder David Monacchi, who is on a quest to record 24-hour 3-dimensional sonic portraits in the area with the assessed highest biodiversity on Earth. Through beautiful and immersive cinematography and directing, Alessandro D'Emilia and Nika Saravanja follow the progress of this urgent project, incorporating Monacchi's lecture footage, which manages to accessibly impart the complexity of the issues at hand. During the film the focus shifts from incredible images to a spectacular surround listening experience. It's as if the viewers themselves are in the middle of the rainforest – they hear insects, birds, amphibians, mammals and even trees in a three-dimensional polyphony of nature. The result is a careful balance between Monacchi's scientific yet deeply philosophical relationship with the environment and the urgent plight of communities and creatures that are facing the impact of habitat loss, invasive industry and climate change. Dusk Chorus (2017) is an enduring contemplation and poetic journey on some of the often-overlooked aspects that make an ecosystem diverse, unique, and fragile.
https://www.fragmentsofextinction.org/dusk-chorus-film/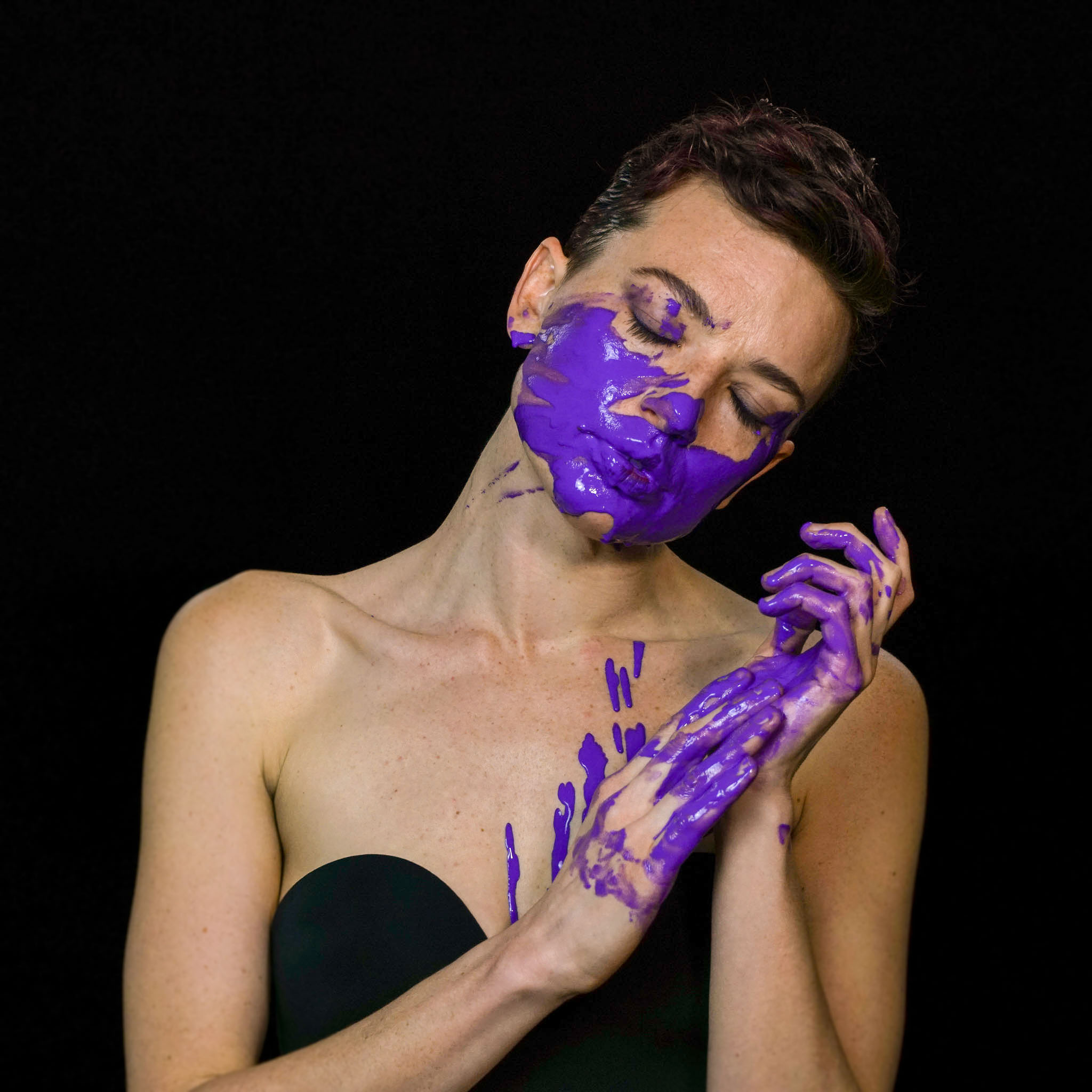 HACIA ADENTRO (2021)
Music video & photos for Phoebe Violet
https://www.youtube.com/watch?v=uNlkB_zIi_c

JUMP OUT (2021)
in pre- production

Duration: 75+
Director: Nika Šaravanja
Cinematography: Mark Modrić
Editor: Pierpaolo Filomeno
Production: Tico Film Company, Playtime Films





IN THIS STATE OF BEING (2015)
Duration: 23 min.
Directors: Nika Šaravanja
Cinematography: Maximilian Schlehuber
Editing: Morgana Tinebra
Production: ZeLIG

The Alps are usually described as a place of joy and tranquillity, so what makes the inhabitants of this supposed paradise so depressed and inclined to commit suicide? Starting from the reflections of families and professionals who have had direct experience of the consequences of such an extreme decision, the film looks for an answer to this question in the writings of a young girl and her inner battle with everyday life.
https://trentofestival.it/en/archive/2016/in-this-state-of-being/





LONG TIME NO SLEEP
video installation by CAMILA RHODI

Video: Nika Šaravanja
Austria 2018

The artist Camila Rhodi talks about her relationships with women, starting with her mother. A bed set in the middle of the space, explores the qualities of it as a place of birth, love, sex, loneliness and death. Surrounded by 3 small TVs that shows stories of love, drama and porn & politics, the visitors are invited to lie down on the bed and choose the story they want to watch. http://camilarhodi.com/portfolio/long-time-no-sleep/



TO MY FATHER WITH LOVE
a letter by Dante Buu
Diptych: Nika Šaravanja
Kulturkontakt Austria



KATRIN SPIEGEL - MOMENT
https://www.youtube.com/watch?v=cRrRosPa6V8





ASCOLTA I MIEI OCCHI

Directing: Ylenia Busolli

Cinematography: Nika Šaravanja, Alessandro d'Emilia
Editing: Alessandro d'Emilia
Duration: 15 min
Production: Zelig

The documentary tells the story of people with different types of sensorial disabilities.
The common space of their perception is the train station.

︎back